In 1976, AMC introduced the CJ-7, the seventh generation of the original vehicle and the first major change in Jeep Brand design in 20 years.
The CJ-7 had a slightly longer wheelbase than the CJ-5 in order to allow space for an automatic transmission. The CJ-7 featured squared-off door openings vs. the CJ-5's rounded door openings. A quick way to distinguish the two apart.
In 1978, Mark Smith, who is widely known as the father of modern four-wheeling, took a group of 13 modern explorers from Tierra del Fuego, Chile to Prudhoe Bay, Alaska in their Jeep® CJ-7 4x4s. The 21,000-mile trip took 122 days to complete and included a remarkable crossing through the Darien Gap, a stretch of hostile jungle that had only once before been crossed by the British military in 100 days with the loss of eight men. Smith and his men crossed the Darian Gap in 30 days and lost no one.
For the first time, the CJ-7 offered an optional molded plastic top and steel doors. Both the 93.5-inch wheelbase CJ-7 and 83.5-inch wheelbase CJ-5 models were built until 1983 when demand for the CJ-7 left AMC no choice but to discontinue the CJ-5, after a 30-year production run.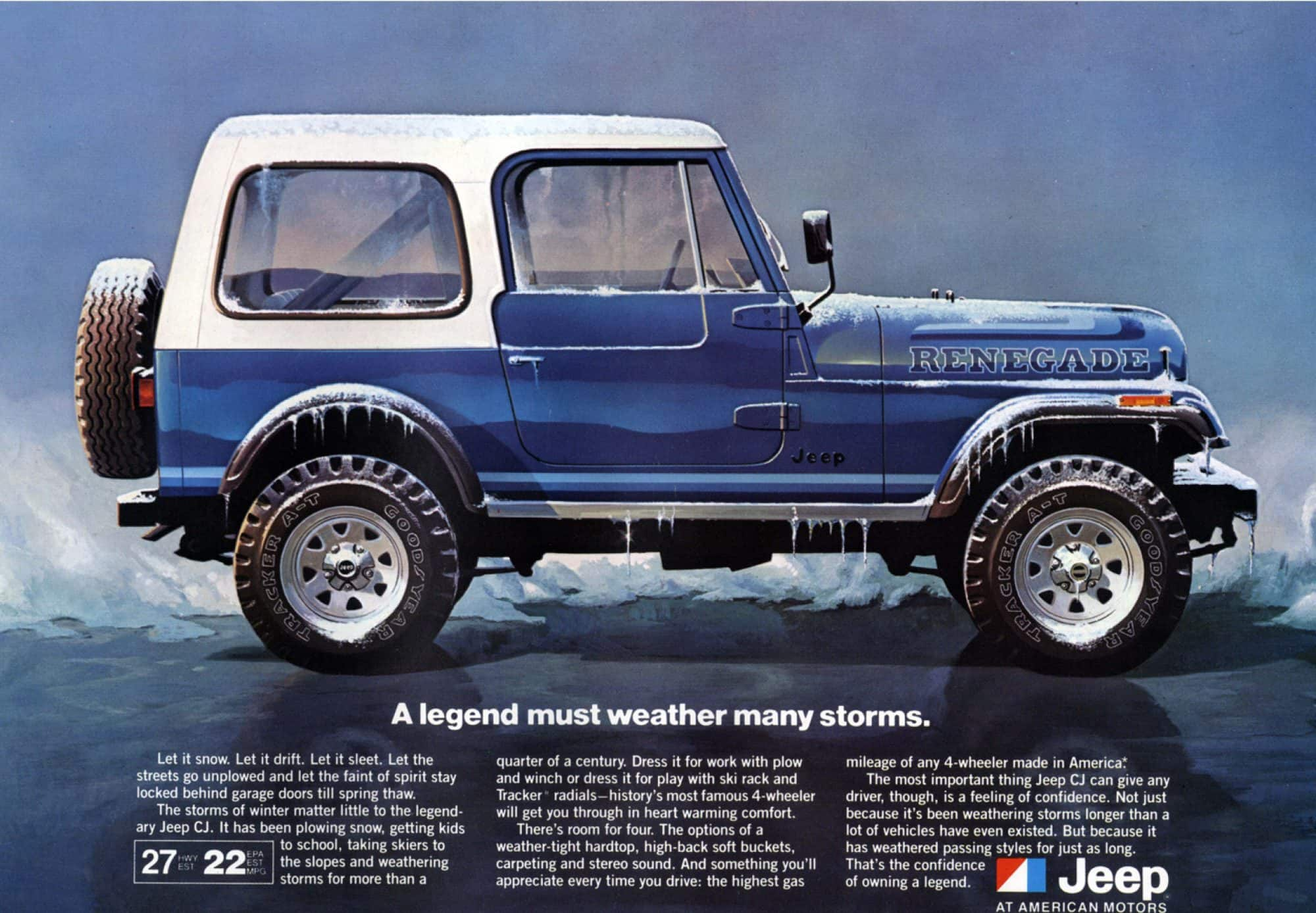 There's a feeling you get sitting behind the wheel of a Jeep that you won't experience with any other vehicle. A feeling of freedom, adventure, and dependability. We specialize in this rugged, iconic, go anywhere vehicle. Built in tradition since 1941 Jeep represents worldwide the most recognized AMERICAN vehicle ever built. We offer a quality 75-point inspection on every Jeep. Located in League City Texas, offering the best selection of Jeeps and quality service in the industry since 1999!
Contact Select Jeeps
A leading Jeep dealership with over two decades of experience. At Select Jeeps, you can trust our expertise. We love to prove that we have the best Jeep Wranglers in East Texas. Explore our fantastic inventory today. Contact Select Jeeps today for more information.